The Educator Collaborative is a K-12 literacy think tank and educational consulting organization on working to innovate the ways educators learn together. We aim to serve children and the adults who teach, learn, and grow alongside them. We believe there is no greater professional development than hands-on-practice and conversation in the company of engaged educators.
We provide on-site, standards-aligned, literacy professional development services to schools, districts, national conferences, local reading councils, and universities. This includes speaking services and site-based professional development.
Our network of literacy consultants all hold a wide array of positions in education: classroom teachers, coaches, district leaders, authors, and professors. They are dynamic, driven, decorated, skilled, passionate about children and our profession, and hold the potential and promise for even greater impacts. They are specially selected to consult through the organization and once joined, have an opportunity to interact in this dynamic community of practice.
The Educator Collaborative is a place for this dynamic and diverse team of literacy consultants to come together to share ideas, develop bonds, and take up the work of changing classrooms to better our children.
What brings us together is a passion for innovation, a background in education, and a belief in children and our profession.

Books by our Literacy Consultants

Get to know our literacy consultants.
Then

Contact Us

to discuss your goals!
Meet Our Consultants
All
K-2
3-5
6-8
9-12
Anti-Bias/Social Justice
Bi/Multilingual
Book Ambassador
Coaching and Leadership
Content Area
IEP/Special Education
Literacy
Reading
Technology
Writing
About our Learning Network
Our network of literacy consultants are also active members of our TheEdCollab Think Tank, our internal professional learning groups that study, research, share, and develop cutting edge literacy practices and mindsets together. It is this dedicated, collaborative learning that keeps us on the leading edge of global literacy practice and grounded in today's education landscape. Our work is woven from the fabric of our learning community and draws on the expertise and experiences of our network.
Fellows
Some of our members elect to dedicate additional time in study and practice together across the year, these members are distinguished as The Educator Collaborative Fellows. Any active member can elect to participate in a Fellowship year. Fellows are integral to our development and are the most connected to our work that year. Due to their deep involvement and study, these members are the first we recommend to schools and organizations seeking support.
Book Ambassador

All of our members have a love and connection with books, across children and adult reads, professional and trade. Our Book Ambassadors provide particular expertise to the organization and our members on new and upcoming titles and build special learning events throughout the year. Our Book Ambassadors are available for consulting, speaking, and provide support to schools developing collections.

Meet Our Associate Cohort

The "Associate" is a rigorous, two-year commitment to learning with and contributing to the learning of the organization. Applicants are selected through a competitive application process, based on experience, expertise, and potential impact. "Associate" is a role as a junior-member that allows members the opportunity to work closely with the organization and help lead our thinking and work forward.
During the Associate year, a year of learning and service, these members are not available for consulting through TheEdCollab.
Click on an Associate's name to view a longer bio.
2021-2023 Cohort
Click to view Alumni Associate Cohorts
In Memory of our Colleague, Dr. Roz Linder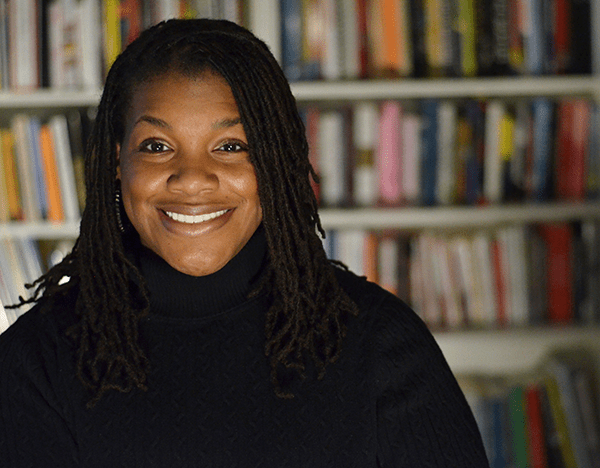 We invite you to visit this page to learn more about her legacy and watch videos from our archives of Roz in action.