This student writing project was created by Christopher Lehman and Roz Linder for their student-led roundtable session, sponsored by the NCTE Middle Level Section at NCTE's 2016 Annual Convention in Atlanta.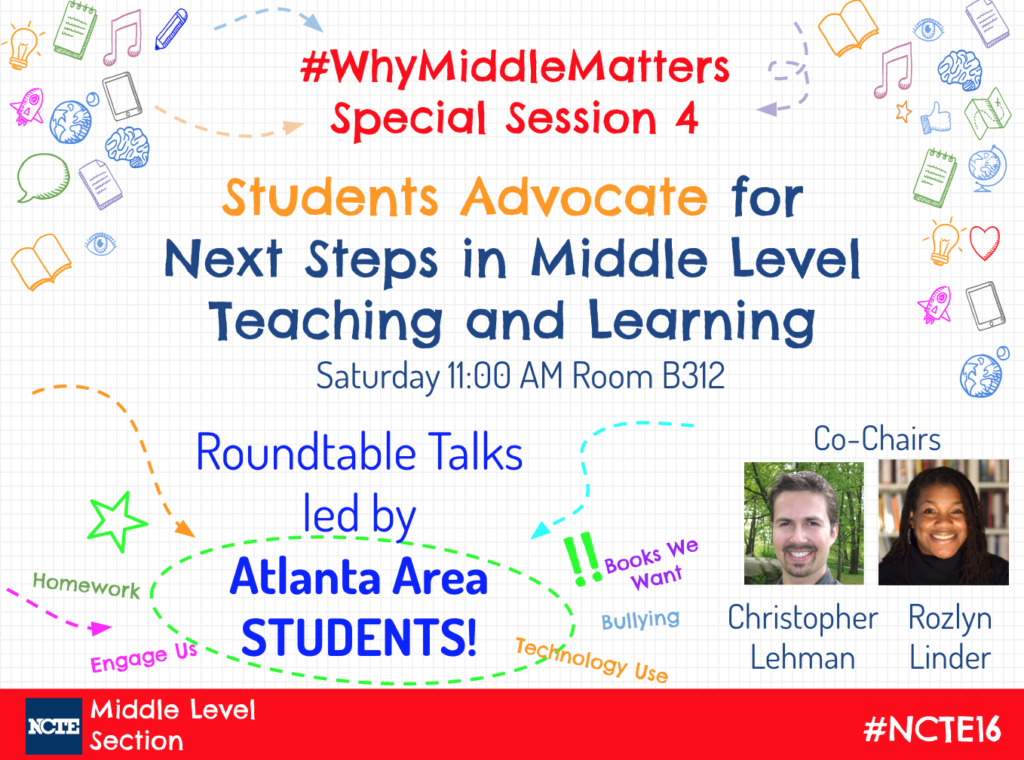 You are welcome to use this project with your students as well! You can use these materials and the video lessons below. Chris and Roz are also available to support your school with this writing project in person or virtually. Please contact us for fee information.
Step 1
Click the image to download, it will open in a new tab.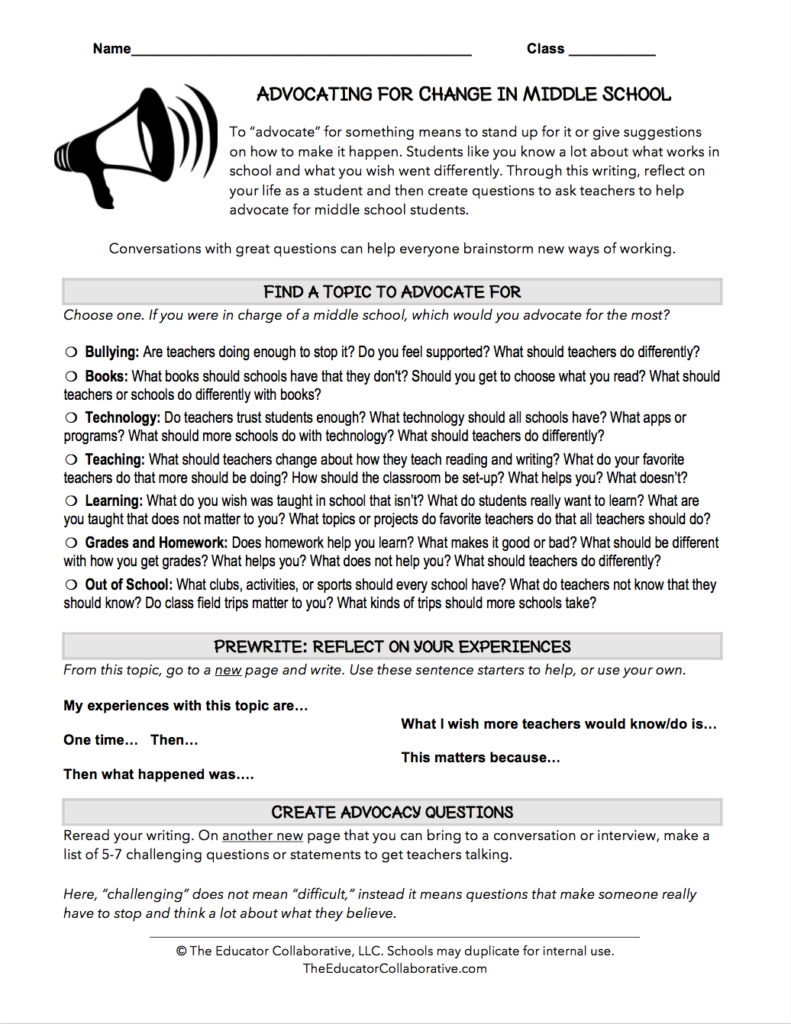 Step 2
Watch the video lessons led by Christopher Lehman and Roz Linder. Then show to your students (we made these for them!) or lead your own version.
Chris and Roz are available to support this advocacy project with you virtually or onsite. Contact us for fee information.
The project has four lessons that could be used over 2-3 days.
Each video below starts at the particular step in the process, though all will show the entire video if you would like to show more than one part.
Click the "Full Screen" icon on the video for easier viewing.
Introduction to the Project (~3 mins)
Part One: Choosing a Topic (~3 min brainstorming demonstration)
Part Two: With a Topic in Mind, Prewrite (~9 min writing demonstration)
Part Three: From this Prewriting, Develop Questions (~9 min partner talk demonstration)
Part Four: Ideas for Taking Action with these Questions (~5 mins)
---
Join our mailing list for updates on other TheEdCollab lessons, events, opportunities and our inspiring blog posts.