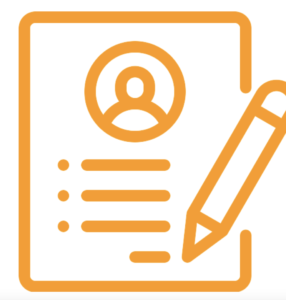 Time: Part-time, average 4-6 hours per week (more hours in busy seasons), semi-flexible schedule*
Location: 100% remote, must be a resident of New York State
Wage: starting $25/hr, negotiable; no benefits
Start: open now
The Educator Collaborative is hiring a part-time Administrative Assistant to support our work in providing literacy consulting services. Our clients include educators, K-12 schools (U.S. and international), state Departments of Education, literacy organizations, and universities.
Duties
Client communications:

email, phone, data entry to intake new clients, collaborate with existing clients, complete contracts and invoices, troubleshoot, follow-up

Staff communications:

email, phone, data entry, to send announcements, collaborate with key operations, organize consulting, troubleshoot, follow-up

General clerical tasks:

maintain and organize virtual files including spreadsheets, calendars, folders, support event logistics, and other tasks as assigned

Report to:

the Founding Director
Requirements
New York State resident, legally authorized to work in the United States

Bachelor's Degree

3+ years of administrative/managerial experience

or

demonstrated related skills

Computer and internet savvy, able to adapt to new and changing tech (proficient in or able to learn Microsoft Word; Google Workspace apps; Adobe; WordPress)

Excellent written and verbal English communication skills, excellent organizational skills

Ability to manage multiple projects simultaneously and achieve deadlines

*Available to schedule calls with clients between 9-3 EST on 1+ days per week, as needed
Equal opportunity employer. Position open until filled.
To Apply
Carefully review position duties and requirements.
Complete the form below.
Upload a cover letter and resume/CV.
Applications under consideration will be invited to a virtual interview.
---
Application
Notice: Applications will be stored and considered for 6 months from date of submission, after this time they will be deleted to protect your personal information. You may reapply anytime to open positions.