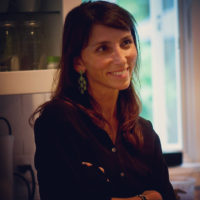 New Jersey
Heather Rocco brings expertise in education leadership, balanced literacy, and specializes in differentiated literacy instruction at the secondary level.
Heather is the recipient of the Outstanding Language Arts Educator from NJCTE as well as the Governor's Award for Arts Education from the State of New Jersey. With nearly twenty years of literacy instruction expertise at the secondary level, Heather has served as a classroom teacher, English Language Arts Supervisor for grades K-12, and an education consultant in some of the highest performing schools in New Jersey. She focuses much of her professional work on designing learner-centered, authentic literacy experiences for students.  She has supported districts in designing standards-based and student-focused curricula, adopting new instructional methods, and leading school-wide initiatives with passion. Additionally, Heather has an extensive background in supporting and coaching literacy leaders.
Heather is the elected Chair (term 2016-2018) of the Executive Committee of the Conference on English Leadership (CEL), a conference of the National Council of Teachers of English (NCTE), having started her tenure as Associate Chair in 2014. Through her work with CEL, she designs professional learning opportunities for administrators, supervisors, teacher-leaders, and coaches to help them implement and sustain effective instructional practices and curriculum. She also facilitates the organization's #LitLead, a monthly Twitter chat for literacy leaders.
She is also member of the NCTE Executive Committee (term 2016-2018), the governing body of the organization charged with strategic governance and long-term stewardship of the nation's oldest literacy professional organization.
Heather speaks and writes passionately about issues and trends affecting teachers, leaders, schools, and, most importantly, students.She has presented at national, state, and local conventions, including NCTE, ASCD,CEL, NJPSA and NJLALA.  Her work has been published in the English Leadership Quarterly, Educational Viewpoints, and the New Jersey Council of Teachers of English Journal. She is currently doing research for a book on learner-centered, secondary level instruction.
Heather brings her passion for student-centered learning, differentiated instruction, and transformative leadership to her school consulting and speaking engagements.  She works with schools to design and implement engaging curriculum and dynamic learning experiences for students and educators. Follow here on Twitter @HeatherRocco.