The Educator Collaborative provides K-12 literacy professional development to schools across the United States, Canada, and around the world. We provide expert support in areas like writing workshop, reading workshop, balanced literacy and standards integration.
Our network of consultants are recognized authors, experts, popular speakers, and beloved educators. Our mission is to innovate the ways that educators learn together and we do this every day through our model lessons in schools, keynotes at popular conferences and our full breadth of inspiring online learning opportunities.
We do not stop at just our amazing network, we regularly invite special guests to share their deep expertise with our community in topics like conferring in the writing workshop, engaging all readers in a balanced literacy classroom, culturally relevant pedagogy and best practices for supporting students in meeting state standards.
Take your time, look around, and please feel free to contact us to talk more about how we can support you and your district's journey.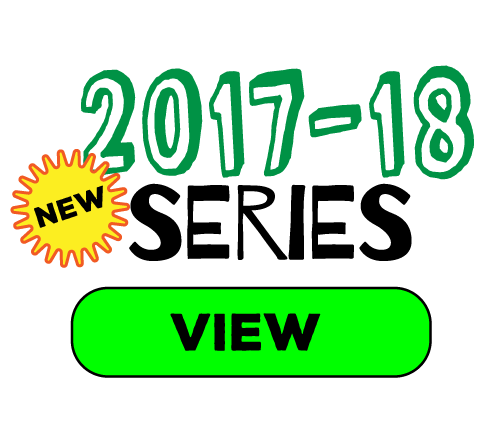 Registration Open Now!
Personalized

and

Intensive

 Learning
Interactive, extremely practical and absolutely inspiring. Led by experts in the field. 
The Study Series is an engaging, practical, and interactive series of 12 web sessions led by engaging speakers on a variety of topics critical to K-12 Literacy and ELA success.
Every registration comes with a Group Viewing License, which allows the member to share their screen with anyone and everyone at their school. Literacy coaches have used sessions to lead PD groups. Colleagues have viewed sessions during PLC meetings. It's incredibly affordable and absolutely inspiring.
Study Series sessions are aligned to nationally recognized standards (CCSS, Danielson Framework, ISTE Technology for Students), view individual session pages for more information. Registered members receive a Certificate of Professional Development.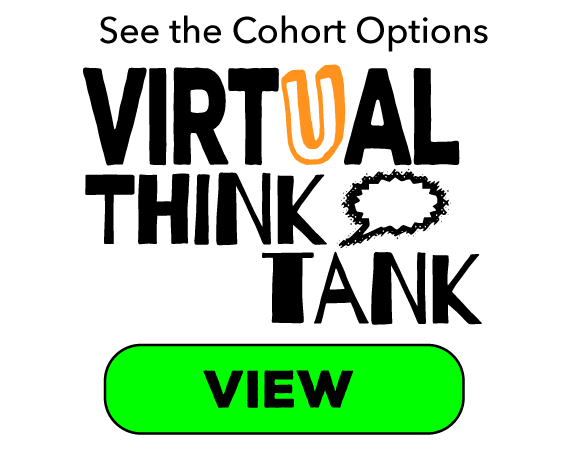 Registration Open Now!
Virtual Think Tanks take engaged educators and bring you farther in you practice. Perfect for teacher leaders, literacy coaches, administrators.
Small, intensive cohorts meet online, across the school year to deeply study a topic. Members are invited to then apply their learning at their home site and then bring back their efforts during each session.
Each Virtual Think Tank membership includes a Full Year Study Series to share with an entire school team.
Virtual Think Tanks are aligned to nationally recognized standards (CCSS, Danielson Framework, ISTE Technology for Students). Members receive a Certificate at the completion of the cohort year.
Keynotes

,

Featured Sessions

and

Institutes
Our internationally recognized experts lead engaging and sought-after sessions at national, state, local, and district conferences.
If your wishlist includes:
⭐️ Engaging speaker
⭐️ Practical, K-12 focused
⭐️ Research-based literacy practices
⭐️ Inspiring and fun
Then we have just the right person for you!
Our experts have been featured speakers at NCTE, ILA, ISTE, given University guest lectures, presented at state conferences, local workshops, and conferences around the globe.  
Request speakers or share your goals and we will help you find the perfect educator for your event.
In Classrooms

,

 

Hands-on

 Inspiration
Multi-day, onsite consulting that is not just theory but real practice. In your classrooms, with your students and colleagues.
Christopher Lehman, coauthor of Falling in Love with Close Reading, visiting your school and demonstrating interactive read alouds during your reading workshop. Rozlyn Linder, author of Big Book of Details, onsite with your district, developing best practice for your writing workshop. Kristi Mraz supporting your and your staff in conferring with writers and integrating play-based practices. Heather Rocco, award winning English Language Arts supervisor, supporting literacy coaches and leaders in best-practices in instructional leadership.
And so many more opportunities!
Books From our Network of Consultants
Newly Released: Strong Classrooms Self-Assessment
June 5: STL in STL, Saint Louis, MO: Kristin Ziemke

June 12: Summer Spark, Milwaukee, WI: Kristin Ziemke

June 12-16: Bahrain Institute, Bahrain: Christopher Lehman

June 13-23: East Side Community High School Roundtables, NY: Chantal Francois

June 20: eLead, IN: Kristin Ziemke

June 22-27: ALA Conference, IL: Donalyn Miller

June 26-27: NAMLE, IL: Kristin Ziemke
July 13: Hamline Literacy Institute, MN: Christopher Lehman

International Literacy Association Conference: Christopher Lehman, Kristin Ziemke, Maggie Beattie Roberts, and more

July 20: Scholastic Reading Summit, Seattle, WA: Donalyn Miller

Scholastic Reading Summits: Chad Everett

 

July 26: 

RRVEC, ND: Pernille Ripp

August 1:

 SITA, WI: Pernille Ripp

August 6 & 7: Scholastic Literacy Leader's Institute, IL: Christopher Lehman

Plus many custom, onsite PD events all year!