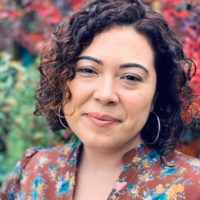 Fellow
New York
Dr. Carla España is an expert on bilingual education and biliteracy practices across K-12 and higher education.
Carla supports schools across the United States and around the world, with experience supporting educators and students in urban, suburban, rural and international schools.
Carla is the Bilingual Education Clinical Doctoral Lecturer at Hunter College, City University of New York. She has taught Educational Foundations, Multicultural Education, Bilingual Literacy (Spanish), Perspectives on Literacy Across the Content Areas, Literacy Research for Change and Student Teaching Seminar courses. Carla's research studies the ways bilingual students make meaning of their schooling, focusing on issues of translanguaging and culturally sustaining pedagogy in reading and writing workshop classrooms. Her research interests include bilingual education, translanguaging, culturally sustaining pedagogy, arts integration, Latinx education, teaching for social justice, curriculum development, and teacher preparation.
Carla holds two master's degrees, from Princeton Theological Seminary and from Hunter College, City University of New York, and a bachelor's degree from New York University. Carla received her doctorate at The Graduate Center, City University of New York. You can read her dissertation, "Escribiendo para desahogarme: Release and Resistance in a Middle School Bilingual Writing Workshop" at CUNY.
Carla's teaching journey began in Washington Heights, NYC with bilingual sixth graders. She has facilitated literacy curriculum planning and lesson demonstrations with K-12 staff in New York City public schools, international schools in Bogotá, Colombia and Santiago, Chile and across different states in the United States. She has worked with educators in Guadalajara, Mexico and international educators in South Asian schools. Carla was previously a staff developer at the Teachers College Reading and Writing Project. Carla now collaborates with schools across the United States and around the world, providing professional learning, co-planning and co-teaching throughout K-12.
Carla is an elected member (term 2018-2022) of the National Council of Teachers of English (NCTE) Middle Level Section Steering Committee, the governance body of the Section. In addition, she is a member of the International Literacy Association (ILA) and the American Educational Research Association (AERA). Carla has published in the ALAN Review (from the Assembly on Literature for Adolescents of the NCTE) and the International Literacy Association magazine, Literacy Today. You can also read her blog, Bilingual Matters: A Bilingual Blog Sharing Love & Lessons from Classroom Moments.