Our core belief is best summed up in our motto:
Collaboration Creates Opportunity.
We believe there is no greater professional development than hands-on-practice and conversation in the company of engaged colleagues.

Under this umbrella, we come from different backgrounds, roles, and perspectives, but fundamental beliefs tie us together and inform the work we do with schools and educators.
We
Learn

from the Literacy Community


We recognize a school, district, and every single educator, is making an investment of fleeting resources and precious time when they choose to partner with us. We do not take this trust lightly and ensure that our methods, content, and pedagogy or developed by both foundational and state-of-the-art research in a variety of areas. Where it is through our literacy consulting, keynotes, public speaking services, or other professional development, everything we do is grounded in essential practice.

While not a complete list, some of the research base which informs our work: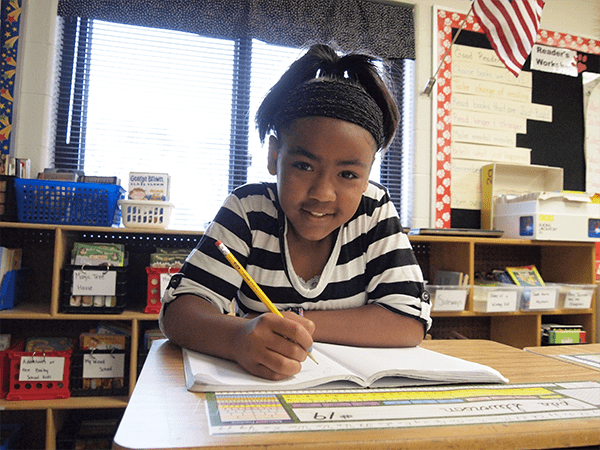 Our belief in child and adolescent literacy development that highlights responsive, student-centered, and literacy rich classrooms (Allington, 2011; Atwell, 2014; Biancarosa & Snow, 2006; Calkins, 1994, 2001; Clay, 2014; Fountas & Pinnell, 2000; Graham & Perin, 2007; Graves, 2003; Kame'enui & Baumann, 2012; Ladson-Billings, 1995; Lehman & Roberts, 2013; Miller, 2009; Mraz & Hertz, 2018; Sims Bishop, 1990; We Need Diverse Books, 2015),
our believe in language rich classrooms that are supportive and responsive to multilingual learners (Beneville, M. and Li, C., 2018; Cappellini, 2004; España and Yadira Hererra, in press; Flores, 2018; Freeman, Freeman, & Mercuri, 2018; Nieto, 2013;  Honigsfeld, 2019; Lesaux, N.K. & Geva, E, 2006; Moses, 2015;   NCTE, 2008; WIDA, 2012),
our belief in digital media literacy skills that support students in making active meaning in today's digital landscape (Benjamin, 2016; Common Sense Media, 2016; Davis, 2015; Hicks, 2013; ISTE, 2016; Light & Polin, 2010; Muhtaris & Ziemke, 2015),
and our belief in Culturally Sustaining Pedagogy that supports all children in linguistic, cultural, and social justice oriented growth through literacy teaching and learning (American Indians in Children's Literature, 2006; Disrupt Texts, 2018; Kendi, 2019; Ladson-Billings, 1995; Lawrence-Lightfoot, 2004; Paris, 2012; Paris & Alim, 2017; Scott & Purdum-Cassidy, 2016; Sims Bishop, 1990; Teaching Tolerance, 2014; NCTE, 2015).
We help
Lead

the Literacy Community

Our network of literacy consultants bring a diverse background of experiences and share an ongoing love of learning and a dedication to giving back and strengthening our field. Among our members are best-selling authors, award-winning educators, teachers, coaches, district leaders, professors, and popular, trusted speakers. A secondary purpose of The Educator Collaborative is to give back to our field and promote the next generation of literacy leaders. Our members contributions are making our literacy spaces—from classrooms to conferences—more inclusive, active, joyful, and responsive to the literacy needs of today's students.
Our Members' Research and Practice Have Appeared In

Harvard Educational Review, Journal of Adolescent and Adult Literacy, Teachers College Record, Education and Urban Society, Voices in the Middle, English Journal, NPR, SmartBrief, EdWeek, School Library Journal, Choice Literacy, Talks with Teachers, Teachers and Writers, School Library Journal, The Guardian, MiddleWeb, English Leadership Quarterly, Educational Viewpoints, New Jersey Council of Teachers of English Journal, NEA Advocate, International Journal for Critical Pedagogy, Reading Today and others.
Our Members' Books Inform Literacy Instruction

A great deal of research, informing not just our work but the work of literacy educators around the world, is found in the writing and practice of our current and recent literacy consultant members. Our internal Think Tank is a working, growing, responsive practice center, drawing on the practices, research, writing, and inspiration of our evolving membership.
Collaboration can build a world where every learner thrives.