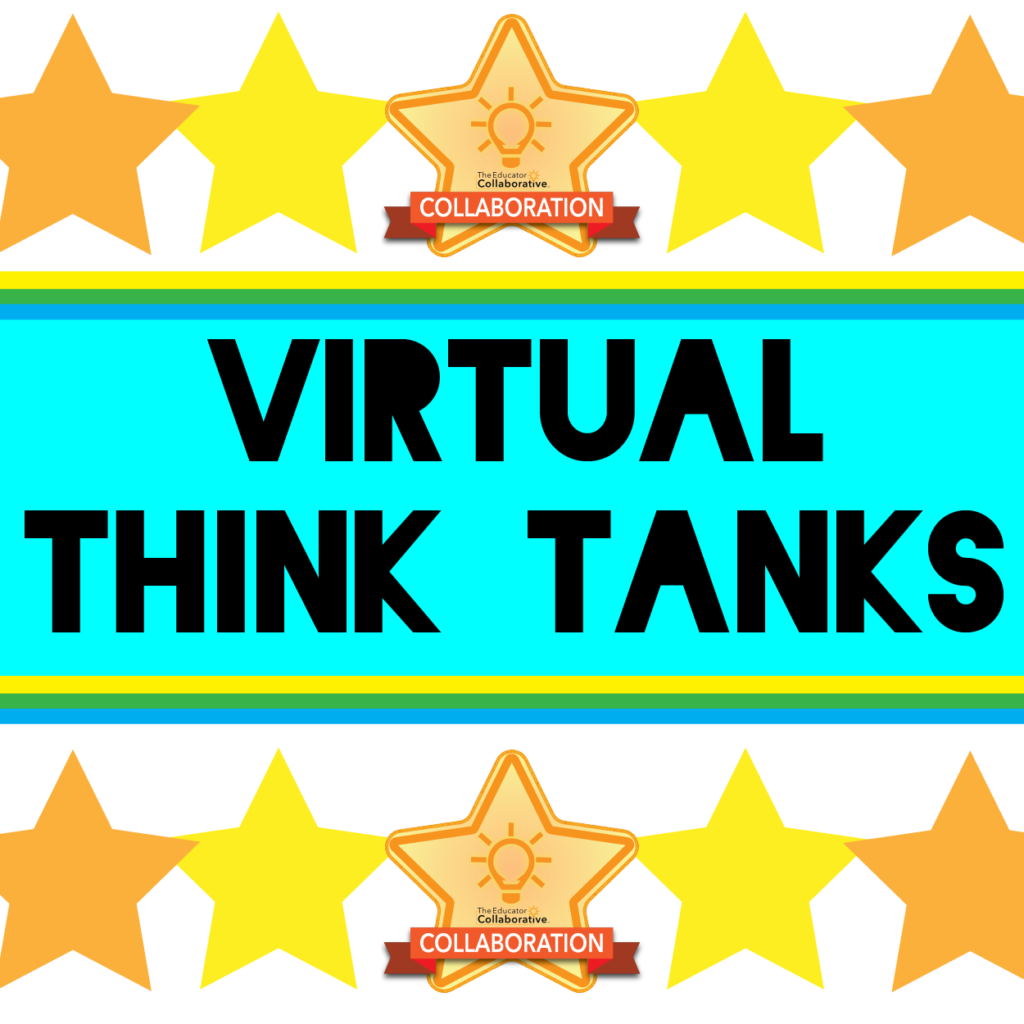 We bring

Educators

together.
Across schools.
Without ever leaving your building!
2016-2017 Cohorts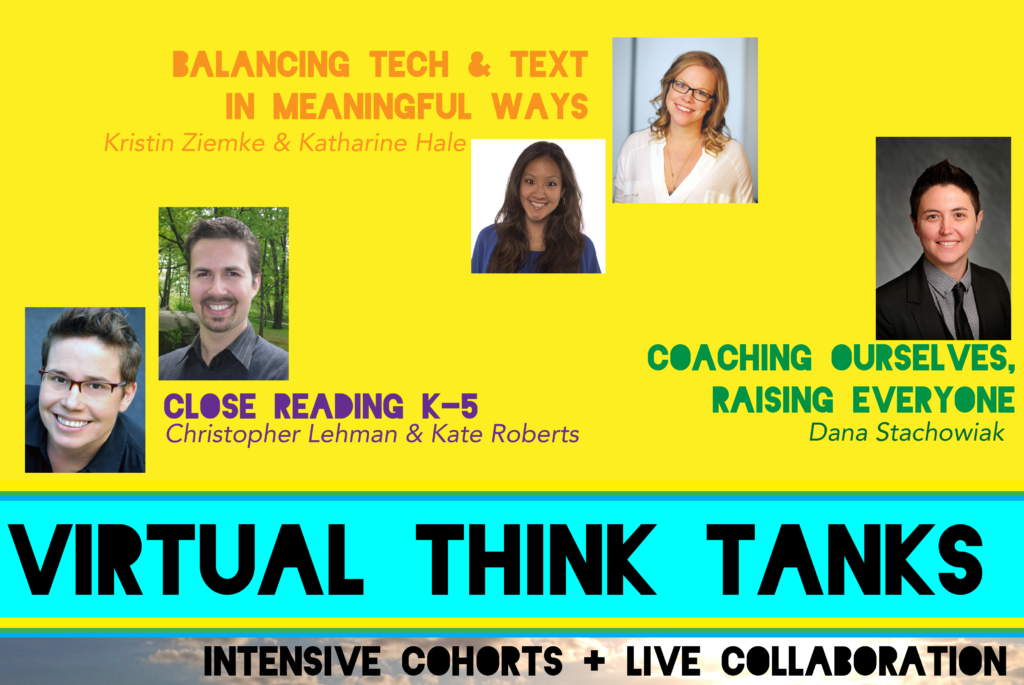 Title
Leaders
Meeting Dates
Complimentary Full Study Series for members?
 Close Reading K-5
Christopher Lehman and Kate Roberts
Tuesdays at 1-2 EST

10/25, 12/13, 1/17, 2/28, 3/7

Yes!
Coaching from the CORE: Coaching Ourselves, Raising Everyone
Dr. Dana Stachowiak
Tuesdays at 11AM-Noon EST

10/18, 12/13, 2/7, 3/7, 4/25

Yes!

Today's Literacy Classroom: A Study of Balancing Tech & Text in Meaningful Ways

 
Kristin Ziemke and Katharine Hale
Wednesdays 8-9PM EST

10/26, 11/30, 1/11, 2/ 15, 3/8

 Yes!
Getting to know the group members was extremely fun and I loved being able to do this right from school. I found myself thinking more this year about my own growth as a coach and that has been extremely enlightening and up lifting.
Past Member

The conversations I was able to initiate with my principal, reading specialists and colleagues were invaluable to my school and helped us to make decisions that put the kids front and center.
Past Member
How to Apply
Virtual Think Tanks are limited to only 5-10 members per cohort. Additionally, Coaching and the Administrator Think Tanks are highly selective and require additional questions during the registration process.
Open To: K-12 educators from any country, with access to internet and ability to broadcast over web-conference (webcamera, headphones, microphone).
Membership includes:
Yearlong

membership in a cohort of fellow educators, led by an expert from The Educator Collaborative network of consultants

Five  

live, expert lead, Virtual Think Tanks

, approximately one per month (October-May)

Practical assignments

that put your study into immediate practice

24/7 access

for one year to a

Cohort Voxer Group

to chat, text, and talk between sessions

Full access to our

2016-2017 Study Series

of virtual workshops by a range of engaging speakers

A

Certificate

of completion noting hours of study and a

Digital Badge

Note: We are not a credit-granting organization. Check with your supervisor before registering to see if these hours may be used for professional hours or evaluation evidence.
Technical Requirements:
Terms And Conditions (Including Cancelation Policy):
I was really just flying by the seat of my pants for most of the year and having the opportunity to talk things out with people in similar situations was very helpful. Thank you for the awesome opportunity.
Past Member

Thank you to everyone who created and developed such a wonderful opportunity to grow professionally!
Past Member
What are Virtual Think Tanks?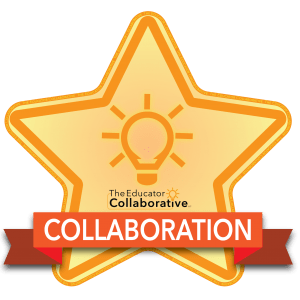 Year-long Collaboration
Online
Practical
Network
Certificate
Virtual, collaborative sessions. Not sit-and-get webinars full of voiced-over slides.
Expertise from a member of

The Educator Collaborative

network and shared expertise from the group.
Off-line assignments to extend Think Tank learning.
Spread throughout the school year. Approximately one per month.
Cohort-specific Voxer chat for ongoing conversation and collaboration
Active, live-on-camera and microphone,

face-to-face

design.
No need to miss school or incur travel expenses.
Be directly involved–live–unlike most webinars or large lectures.
Study classroom-proven, research-driven methods of student instruction and adult coaching.
P

ractical, position-driven assignments

to extend the Think Tank and put your learning into practice.
Connect with a fellow Think Tank colleagues to share your progress.
Think Tanks accept

only 5-10 participants

, ensuring each member is able to communicate, share, and receive tailored support.
Educators from

across the country and around the world

develop professional bonds and share ideas.
Receive an emailed Certificate and Digital Badge at the end of the Coaching Think Tank acknowledging participation and learning.
Note: We are not a credit-granting organization. Check with your supervisor in advance to see how this certificate may or may not apply to learning hours or teacher evaluation domain evidence.
Have more questions? We're here to help!